This post was produced in partnership with Visit Sun Valley and Travel Mindset.

Sun Valley, Idaho is famously known as a world-class ski destination, easily accessible, yet  isolated amidst miles and miles of wilderness. Brimming with incredible ski trails, unparalleled backcountry access, and one of the most beautiful downtowns I've ever seen, Sun Valley is a can't-miss winter destination.
I was fortunate (along with my college roommate Tanner) to spend three action-packed days exploring the area, with a flawless itinerary to experience all the best that the area has to offer for those short on time. If you're like me and like to make every second count when you're on a trip, this is the best way to experience all that Sun Valley has to offer! 
Day 1: Skiing!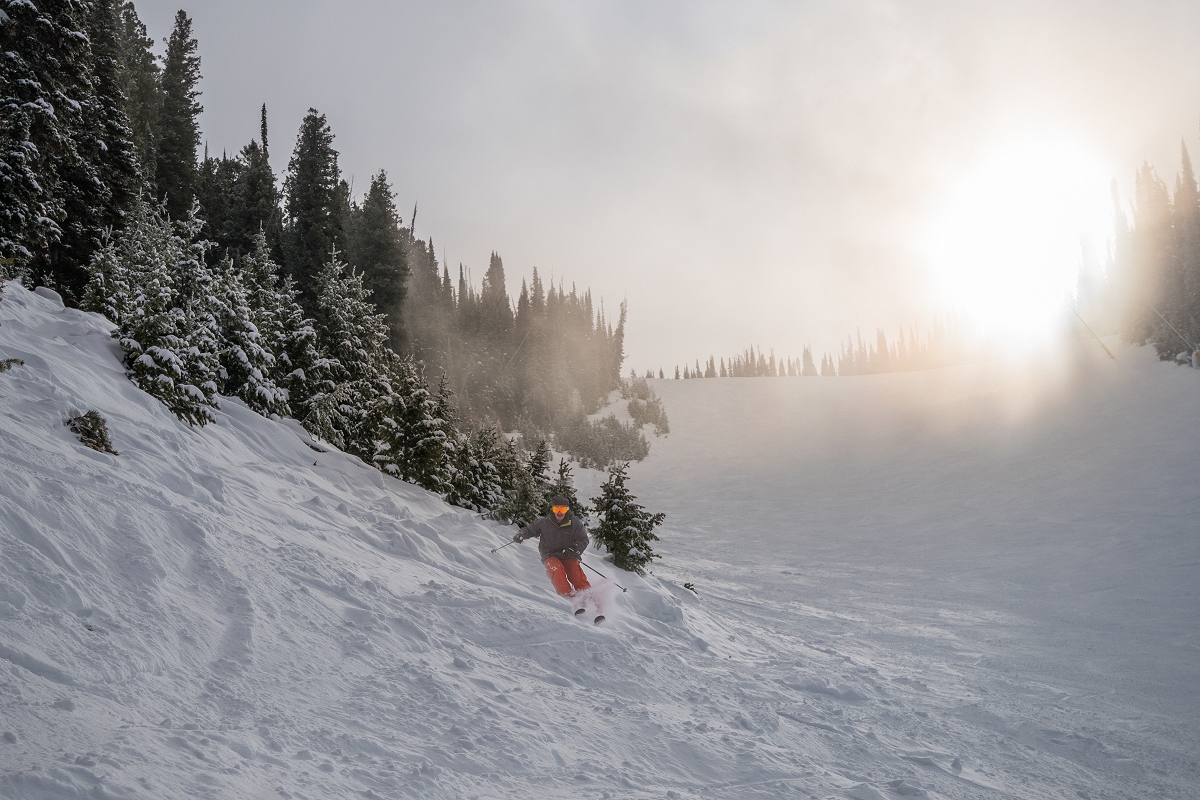 There's a reason that Sun Valley repeatedly ends up on top-10 lists for the best ski destinations in the US, and after just a few short runs we could see why. At the River Run base area you have a choice of high-speed quad or gondola, both servicing hundreds of acres of beautifully groomed beginner and intermediate runs as well as a fantastic assortment of challenging black runs. We found ourselves dipping in and out of the trees, and flying down the groomers, and having fun on each and every round. Diversity of terrain really is the key, and never once did we find ourselves wishing for different options. I grew up in Colorado, skiing some of the biggest mountains in North America, and Sun Valley immediately vaulted to the top of my list. I'm still blown away by how good of a mountain this is, and a little annoyed at myself for not getting here sooner!
Lunch at the beautiful Seattle Ridge Lodge was hands down the best food I've ever had at a ski resort, and at a price that didn't stop my heart. In addition to the standard mainstays like pizza and chicken fingers, there's also an impressive array of restaurant-quality food options like Kobe Beef prime rib sandwich, green chili pulled pork, and bourbon-ginger roast turkey. If it was possible to get a table here without buying a lift ticket this may have ended up as the only restaurant we ate at for the entire trip.
We had some pretty challenging inclement weather during our day on Bald Mountain so we never dared to venture into the bowls, but locals we spoke to assured us that they are absolutely spectacular. I'm already looking at tickets for next season so I can come back and really put a beating on my legs.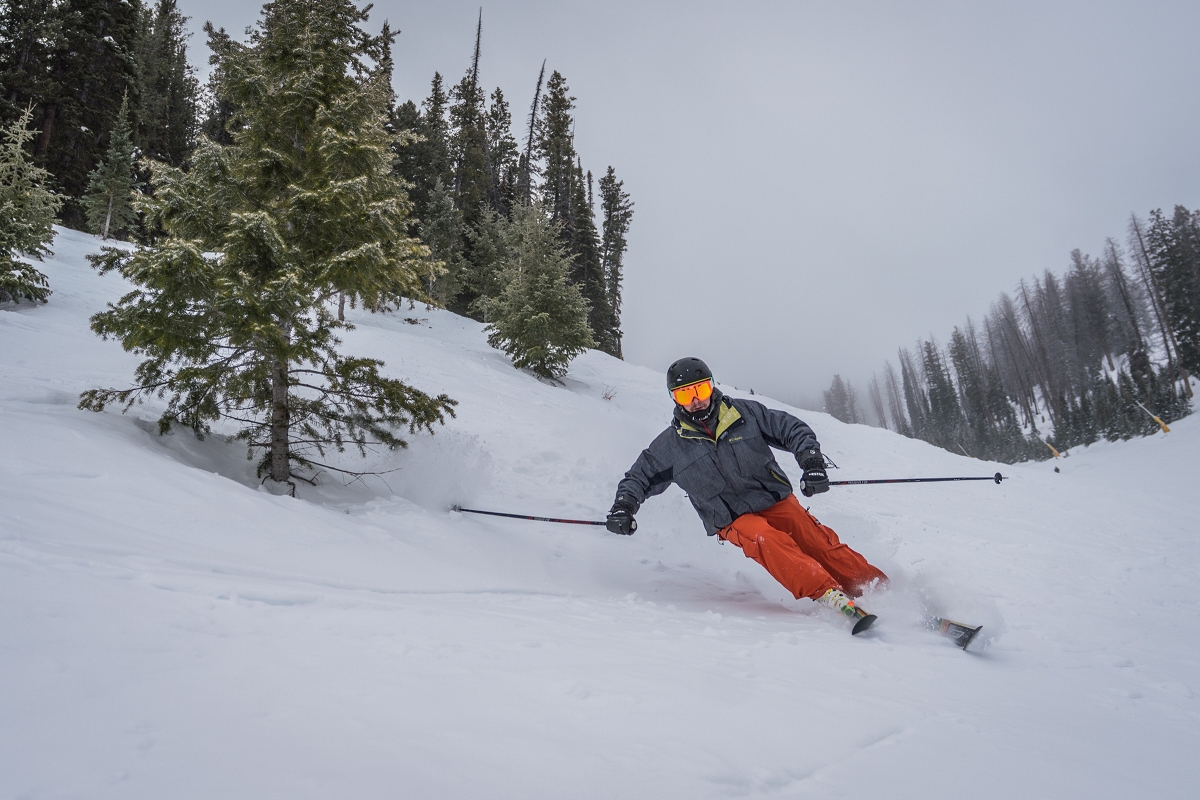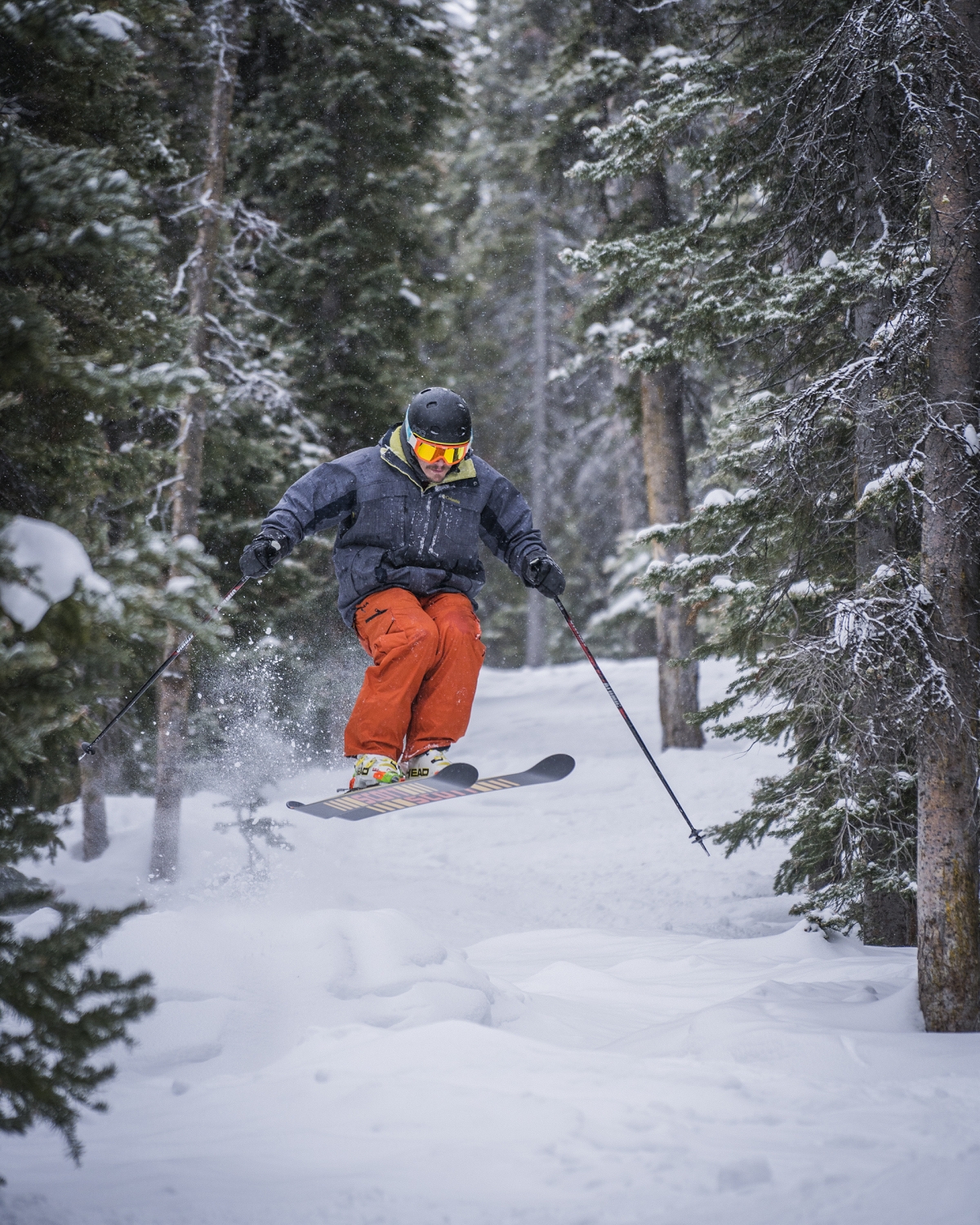 Day 2: Gliding Two Ways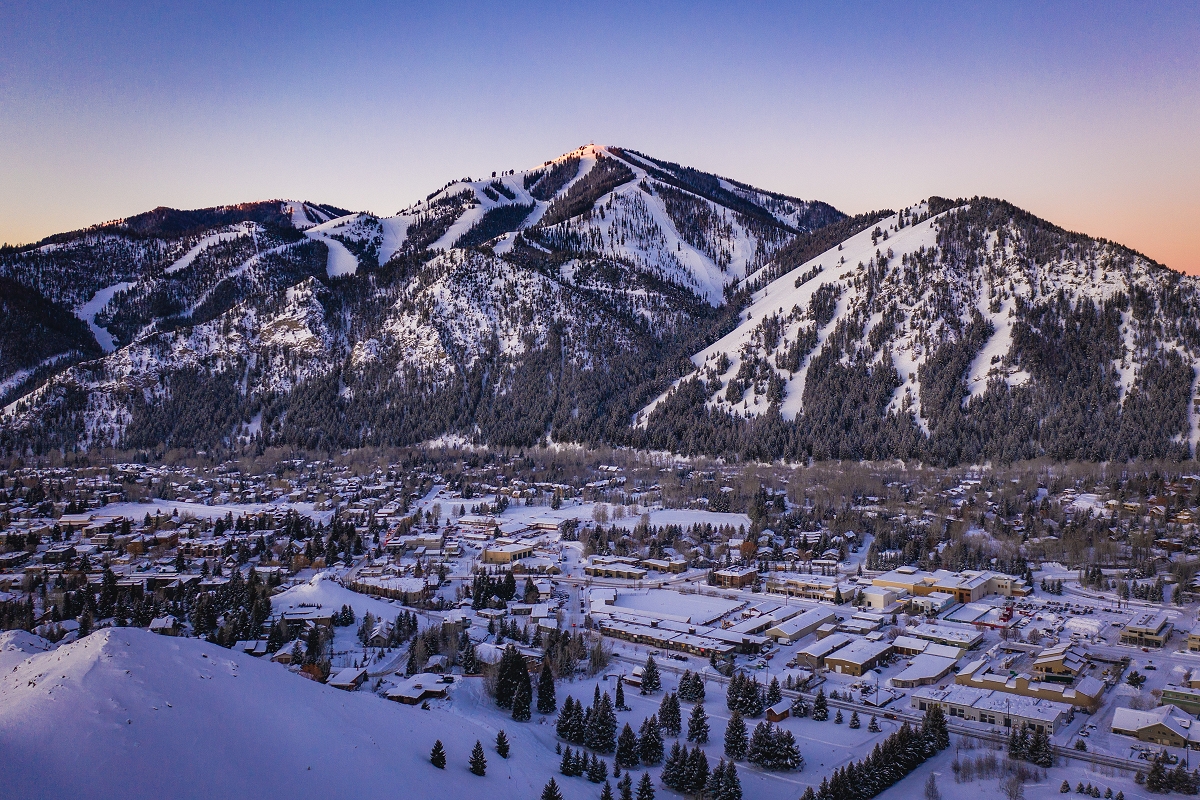 We began Day 2 at the same River Run base area, riding up the exact same Gondola as the day before, but with a very important difference; no skis. It felt weird, buying a lift ticket and  boarding a gondola wearing snow pants and hiking boots, carrying nothing but a camera. Of course, adrenaline was still pumping; despite our lack of skis we had an epic adventure in store - paragliding. A first-time experience for both Tanner and myself, we were understandably excited and nervous. While I've climbed quite a few mountains in my day, I make a habit of not running off the top of them. Riding a chairlift only to literally FLY AIRBORNE back to the parking lot feels as foreign as breathing underwater. 
Thankfully our guides at Fly Sun Valley spend as much time in the air as they do on the ground, and our experience couldn't have been smoother. Although taking off in cold winter air is more difficult than during the summer months, with a little extra horsepower from our feet we were able to reach launch speeds and soar into the air. Sprinting down a ski run and then watching it drop away beneath my feet is an experience I will never forget. We spent the next 15 minutes soaring over the resort, watching excited skiers carve slalom below us, with expansive views of the Boulder, Smokey and Pioneer mountains in all directions. I can see how this sport could be addicting, and I was so enthralled by the experience that I literally forgot to stand up when we came in to land, so our flight ended with a butt-slide that would make any baseball player proud.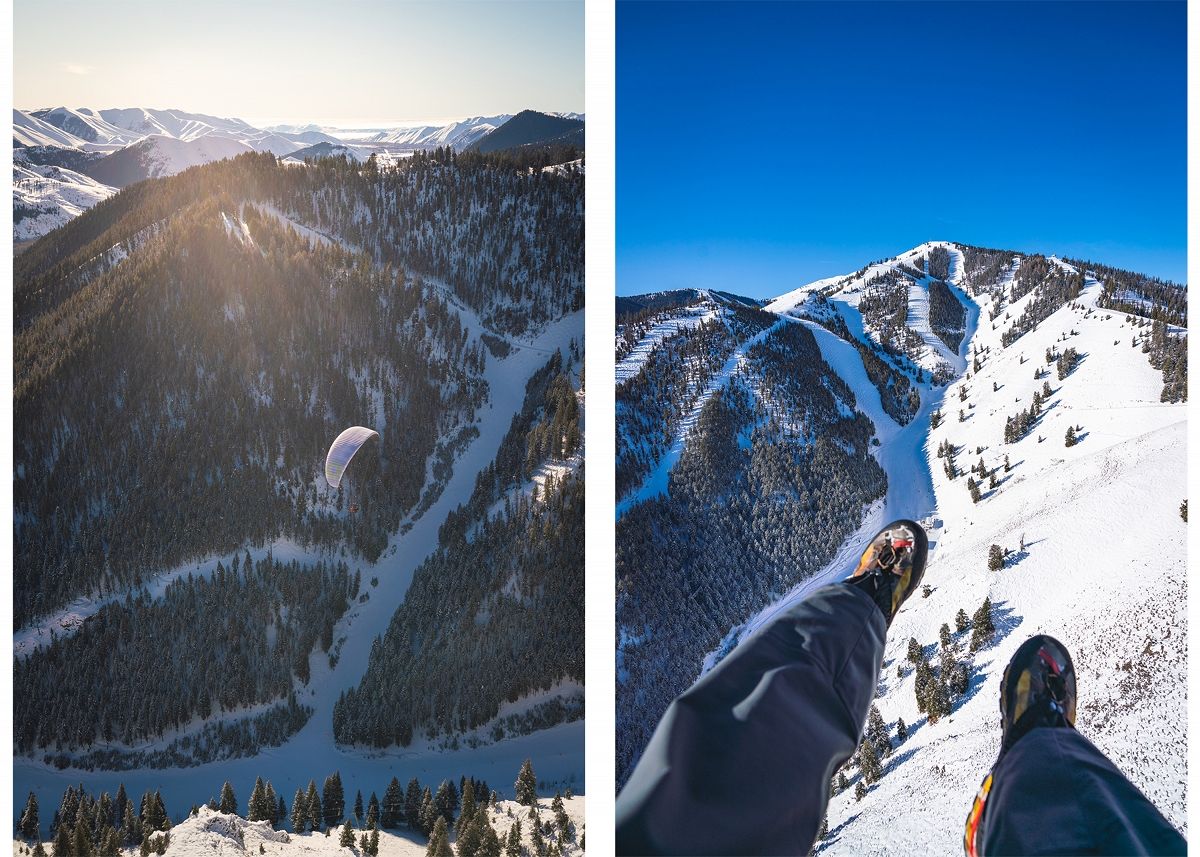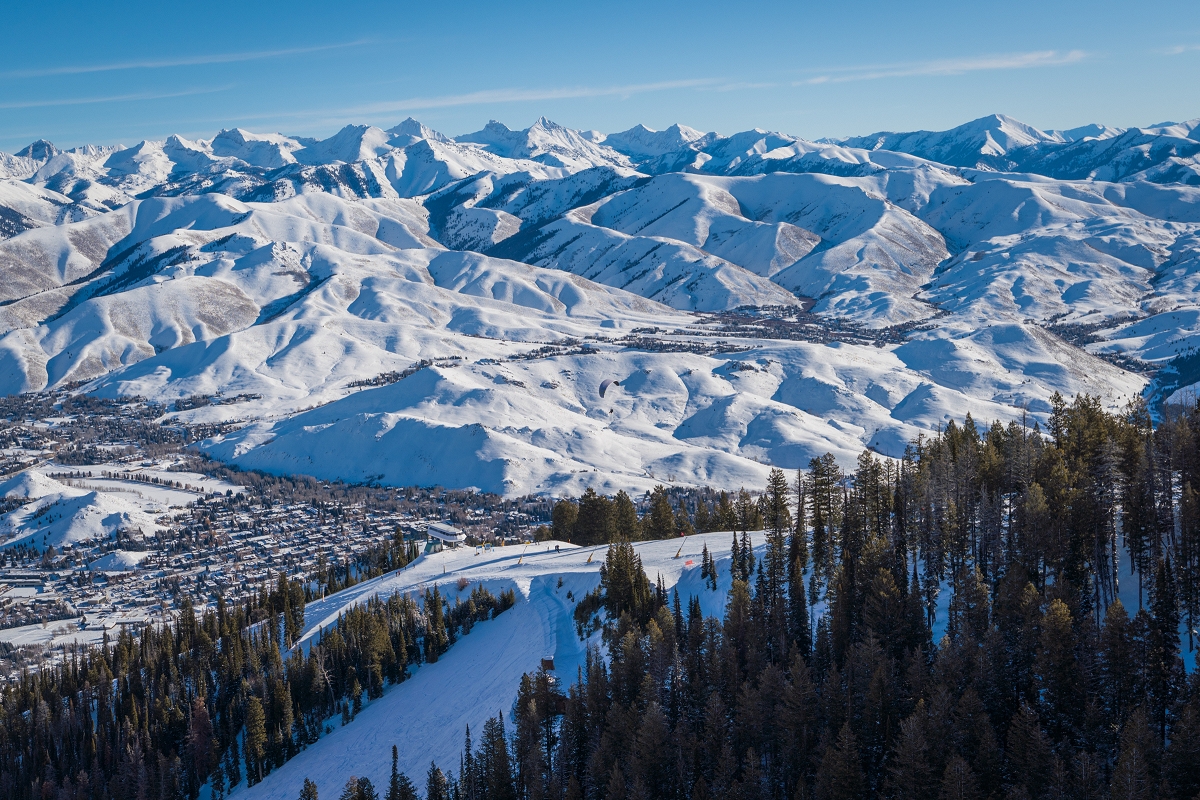 Afternoon was once again spent with our feet on the ground, but at no slower of a pace. Sun Valley is famously known as NordicTown USA, featuring over 200km of beautifully-groomed trails for cross country skiers of all ages and ability levels. Since Sun Valley has some of the most beautiful winter weather of anywhere in the world, this is a perfect way to get outside and take advantage of some January sun! 
Because the day we were in town was the day of the legendary NordicTown USA Sprints Tournament, Tanner and I didn't ski, opting instead to spectate as the town's fastest nordic skiers competed on the 400m oval downtown. This was spectacularly fun, watching not just elite skiers race, but all the adorable kids from town raced, too! We watched a few rounds of racing, marveled at the costumes, drank a delicious hot chocolate, and then headed to the outskirts of town to take in the sunset.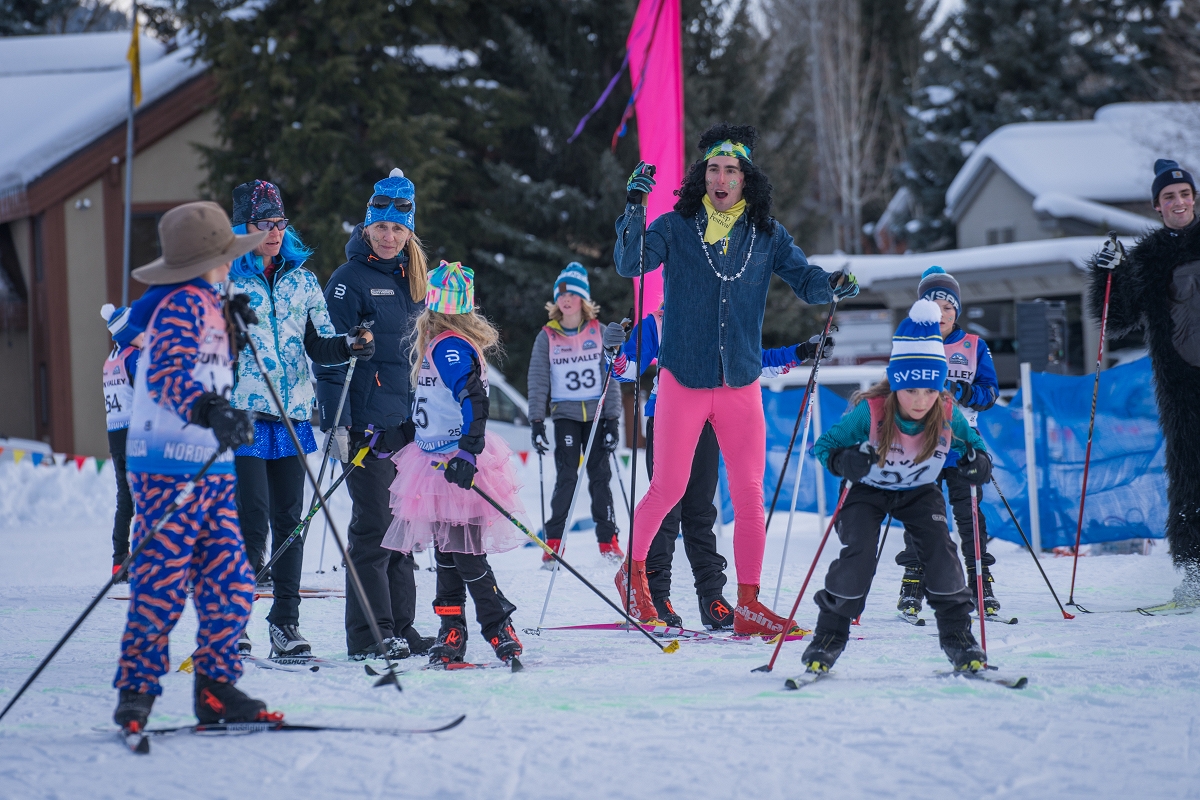 We decided to hike up Rudd Mountain, the site of the original ski area in Sun Valley, and third oldest chairlift in the world! The hike is an easy mile and a half trail round trip, and although we climbed, it wasn't exhausting. Even in the deep snow there was a well-packed trail - clearly this is a locals favorite for year-round sightseeing. It's easy to see why, with expansive views in all directions, and an unparalleled view of Bald Mountain and the towns of Sun Valley and Ketchum. 

Day 3: Human Powered Woo-Hoo
Although we could only dedicate half a day to this activity due to restrictive flight schedules, we would have been remiss to visit Sun Valley without exploring the world-class backcountry skiing options nearby! It's not a good idea to head into the backcountry with no knowledge of the surrounding terrain (more on that in a future blog), so we teamed up with the incredible crew over at Sun Valley Guides to really make the most of our experience. 
While there is backcountry skiing literally 5 minutes outside of town, our guide, Jess, had a secret stash he wanted to show us. I grew up with Colorado ski traffic, so I have to admit I laughed when he said it was a bit of a long drive at just over 15 minutes away. I already knew how impressive the skiing access is in Sun Valley, but that really drove it over the top. I'm sold, this is heaven.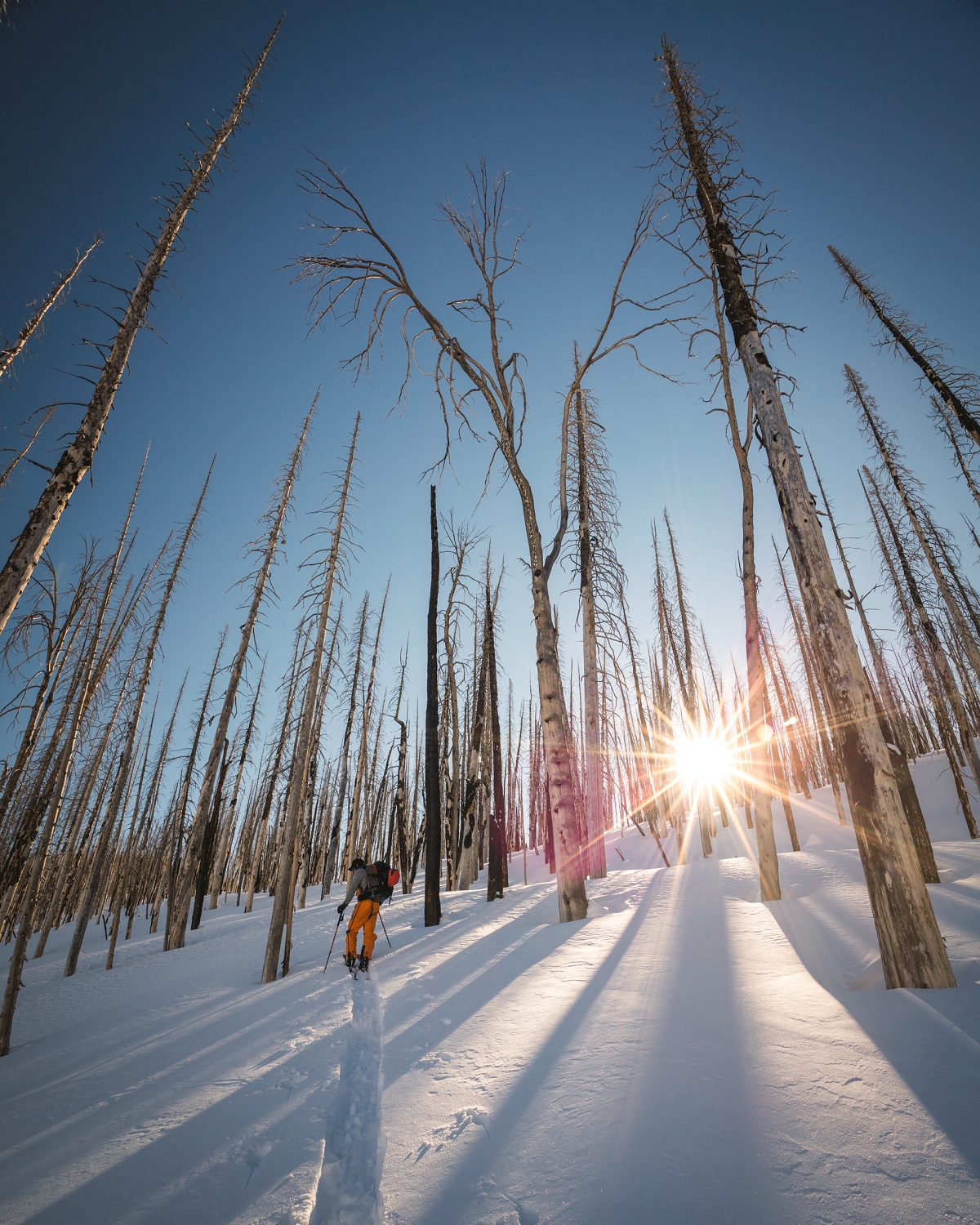 The access road is closed to cars in the winter (because, ya know, tons of snow), so we piled onto a snowmobile to finish the last leg of our journey to the trailhead. I'm embarrassed to say this was my first time on a snowmobile and I enjoyed myself far more than I was probably supposed to, but that's not really exciting enough for a blog, so we'll leave it at that for now. 
The beauty of the mountains near Sun Valley lies in their diversity; there are towering behemoths with jaw-dropping couloirs, gentle, low-angle rolling hills, and every option in between. This means that no matter the snow conditions, skill set of your party, or motivation, there's something out there for you. Thankfully, Tanner and I are very experienced skiers, and proud of our strong backs and weak minds, so we were ready to put down some vertical. Again, we had a bit of a time crunch which limited our distance potential, but we were able to fully summit a ridgeline and enjoy an amazing, powdery run back to the snowmobiles. It hadn't snowed in the area for several days by this point, but we were still treated to knee-deep fresh snow and pristine, untracked slopes.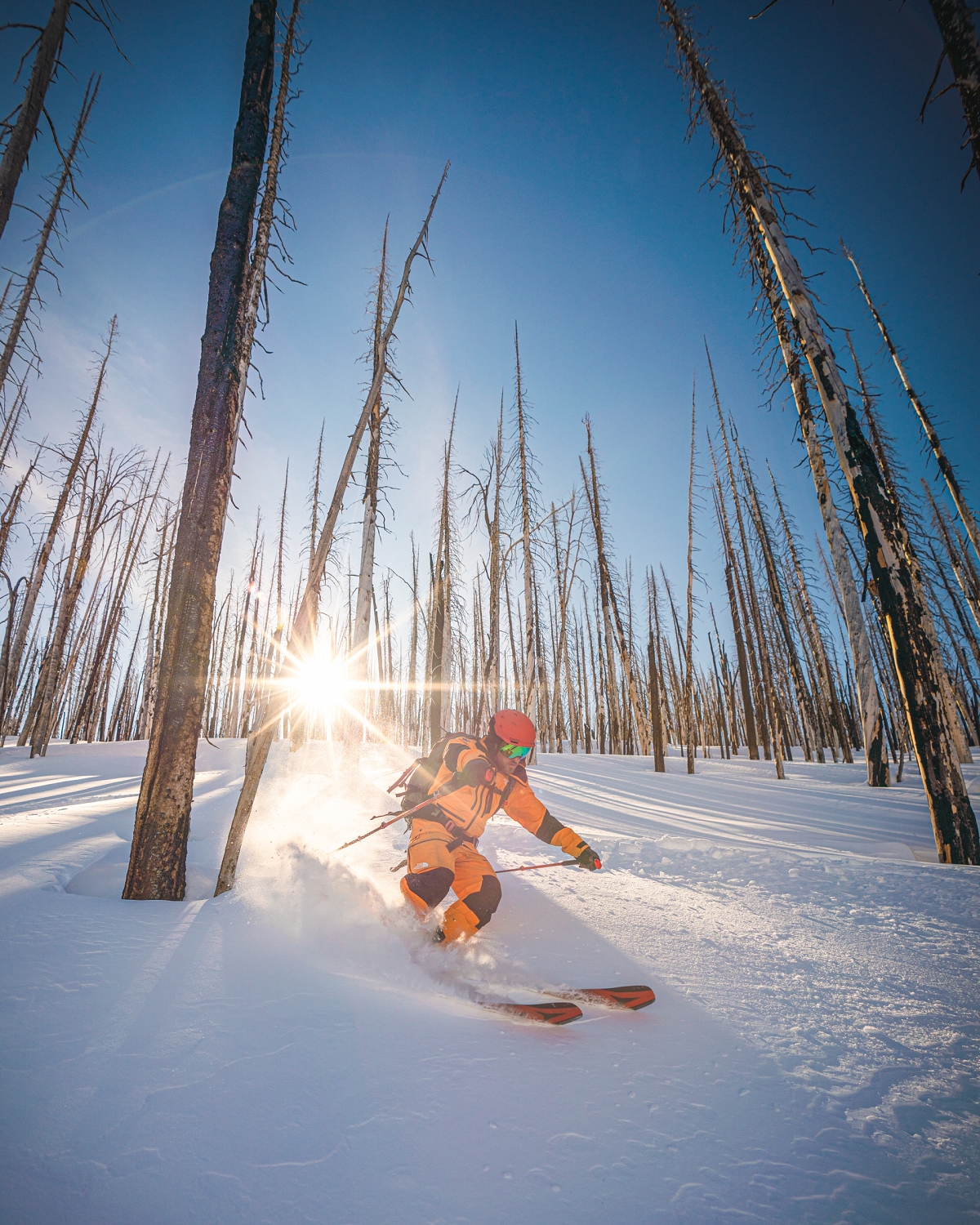 As we packed up and headed to the airport Tanner and I were at a loss for words. Our bodies were exhausted, but hearts full. Only 3 days spent in Sun Valley and we experienced an entire season's-worth of excitement, and made memories to last for decades. How can such a seemingly small town tucked away in a valley contain so many incredible experiences? One thing is for sure, despite our packed schedule, we likely only touched the tip of the iceberg. 
The only way to find out is to come back again, and that we will.