I get more questions about my camera of choice than perhaps any other subject in photography. Of course, a LOT more goes into a successful landscape photo than simply having a good camera, but all that preparation and hiking will be for naught if you don't have the right gear on hand when the moment arrives! Below is a list of my absolute, must-have gear for any serious (or aspiring) photographer looking to maximize success in the outdoors. 

Disclaimer; the links below are affiliate links. I earn a very small commission on purchases made through these links at no additional cost to you, which helps support both this website and my professional pursuits.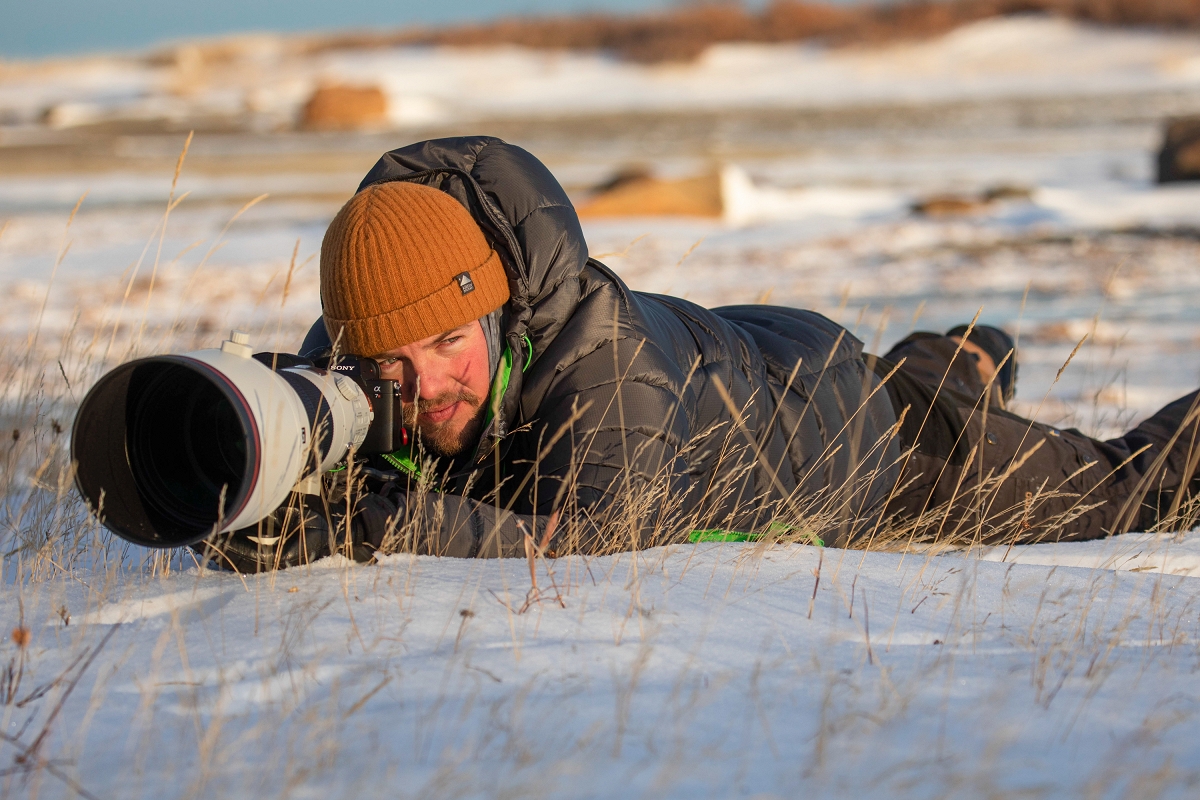 Cameras
Sony α7R IV: This body is my primary workhorse and I love it so much I'm worried my friends might schedule an intervention. Not only does it have insane dynamic range and fast burst speeds, but the ISO performance is surprisingly good. I trust it in broad daylight, blue hour, golden hour, and every other color of hour, including black hour (which most people call "night time"). The massive resolution is an added bonus. For some photoshoots, I'm able to lighten up my lens load by using the built in crop mode or cropping in post-processing to act as a zoom. My 70-200mm can act like a 100-300mm, or I can use my 16-35mm like a 24-70mm and leave that lens at home. 61MP is a lot of megapixels to work with and waaaaay more than any client will ever need for most prints and any web and social publication. Sony updated the body slightly for a more ergonomic feel, and the second card slot now supports UHS-II memory cards for blisteringly fast data write speeds. 
Sony α7R III: This was my primary workhorse for two years before the release of the α7R IV, and I still love it and use it. Still has magnificent resolution, speed and low-light performance, in a package that's about 40% cheaper than the newer model. For those looking for a professional camera on a budget, your search is over. 
Sony α7 III: Although some might scoff at a "measly" 24MP, this camera packs way more punch than initially meets the eye. Exceptional autofocus capability, unrivaled low-light performance, and a price point that caused it to be the best selling full-frame digital camera in the world for over an entire year. Although it's designated as my "secondary camera", it still has a permanent reserved spot in my bag for timelapses, behind-the-scenes shots and as a backup camera. It's always a good idea to carry two bodies to limit the amount of lens changes (especially in inclement weather), plus a backup never hurts in case of disaster.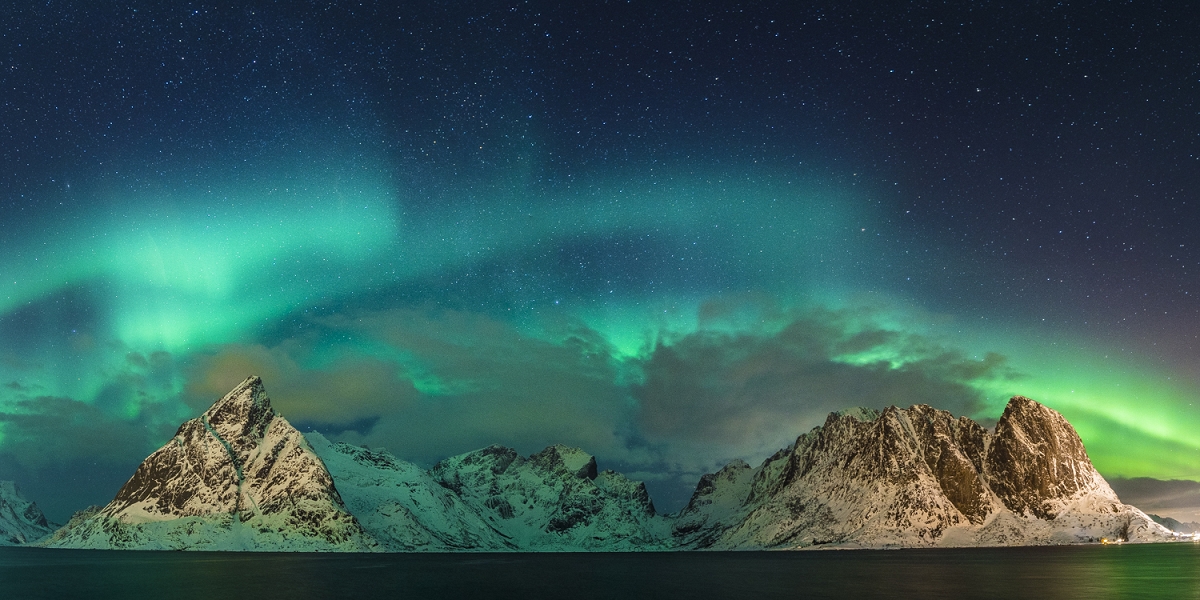 Lenses
Sony FE 24-70mm F/2.8 G Master: Asking me to describe this lens is like asking me to describe true love, or the smell of wildflowers, or how it feels to snuggle a puppy. This was the first zoom lens I ever bought (yes...unconventional, I know), and I've never looked back. It creates astounding image quality across all focal lengths and apertures, with phenomenal color rendition, contrast and clarity. This is by far my most used lens, as 24-70mm is easily the most versatile range of focal lengths for every day shooting, and the fast f/2.8 aperture allows spectacular depth-of-field and low-light performance.
Sony FE 16-35mm F/2.8 G Master: A perfect backup lens to my 24-70mm, this 16-35mm lens is my go-to for shots requiring a wide field of view. At 16mm it's flawlessly crisp from corner-to-corner, and brings a very exciting perspective option for everything from landscapes to action sports to astrophotography. I spent an entire month trekking in the Peruvian Andes and this lens was on my camera 90 percent of the time.
Sony FE 70-200mm F/4 G OSS: Telephoto lenses are far more useful in landscape photography than many people realize. The ability to compress and magnify the background of an image creates a phenomenal sense of scale. Plus, there's always a chance I'll see a bear, and I'll be darned if I'm going to risk potentially missing that photo because I wanted to save weight by not bringing my tele-zoom. I'm here to WIN! If you've got tree-trunk-thighs and a penchant for self-inflicted pain, you also might be interested in the 70-200mm f/2.8. Same lens, but faster focusing and wider aperture. 

Sony FE 100-400mm F/4.5-5.6 GM OSS: The big daddy to the 70-200mm line, the 100-400 boasts twice the magnification at both a similar price and weight to the 70-200mm f/2.8. The trade off of course is a smaller aperture, but the G Master quality optics more than make up for that with exceptional sharpness and focus speed. This is my go-to lens for wildlife photography in places that involve complicated travel. 

Sony FE 400mm F/2.8 GM OSS: When I first bought this lens, it cost literally twice as much as the car I had at the time, but was easily 5x more enjoyable to use. I have literally never used a lens of this quality, and I don't have enough words to describe how magnificent it is. If you want to see my best attempt, I wrote a VERY in-depth review over at B&H last year. 
Sony FE 600mm F/4 GM OSS: I never thought I could love a lens more than the 400mm F/2.8 until I was lucky enough to get my hands on this puppy. It's a beautiful masterpiece of engineering, and I can't imagine a scenario that calls for a super-telephoto lens that this wouldn't be perfect for. 
Sony FE 24mm F/1.4 GM: As a general rule I try not to buy lenses with overlapping focal lengths, because I'm not made of money. However, although I have TWO lenses on this list capable of shooting at 24mm, the incredible F/1.4 aperture of this lens puts it in a league of it's own. It's one of the sharpest lenses ever tested by DXOMARK, making this an absolutely unbeatable powerhouse for astrophotography.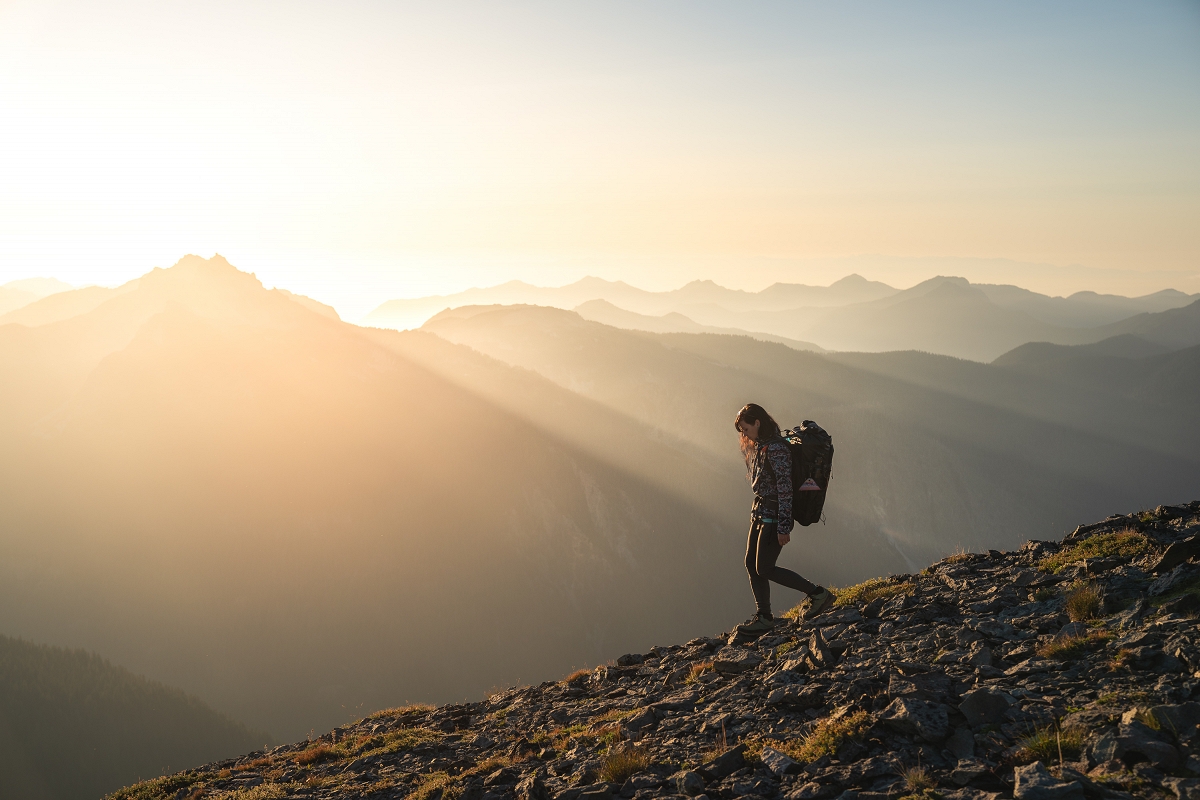 Tripods, Bags, and More!
Vanguard VEO 2 265CB: If you're looking for a durable, lightweight travel tripod then look no further. I've taken this thing to the corners of the earth, and it's never let me down. It's light enough for backpacking (I even carried it to the summit of the tallest mountain in Perú at 22,000 feet), but strong enough to support a full-frame camera with a 70-200. Of course like with any lightweight tripod designed for travel, it will have limitations about the weight it can support and it'll wiggle a bit if there's a stiff breeze, but this tripod finds a good enough balance between weight and stability that it's my everyday carry for almost any project. 
Induro GIT303 Grand Series 3 Carbon Fiber Tripod: Ok yeah, this tripod is massive and very expensive. But if you're using a $13,000 telephoto lens like the 600mm above, do you want to trust a lightweight travel tripod that you bought on a budget? Of course not. This is a big boy tripod for big boy projects, but thanks to the carbon fiber construction it still comes in at a completely manageable weight. I've used mine in temperatures from -40ºF to over 100ºF, and had it submerged in snow, sand, saltwater, and glacial silt and it's still just as good as the day it arrived. Can't recommend it enough for the big projects with big cameras. 
Benro GH5C Carbon Fiber Gimbal Head: Big tripod requires a big head, and this is as good as they come. Surprisingly light, and insanely strong, this is perfect for any photo project you can throw at it. 
Benro BV6H Video Head: This is my go-to for anything involving tracking and panning video shots. Again, it's big and heavy, but this is the professional solution for professional needs. 
f-stop Mountain Series Tilopa, 50L: 50 Liters might sound like a lot, but I love this size of backpack for dayhikes and single-day trips. Enough room for all your cameras, plus extra space for a laptop, extra clothes, snacks and water. Plus, the f-stop gear backpacks are rugged as can be, and feature tons of customization options. Available in 3 colors depending on how visible you want to be. I like the orange so I can fulfill my childhood dream of looking like a traffic cone. This bag is able to comfortably fit in overhead bins on airplanes, but it is a bit of a struggle fitting it under the seat if you're flying coach. 
f-stop Mountain Series Sukha 70L: The bigger version of the backpack above for longer trips with more gear. Rugged and capable, this is the bag for BIG adventures. Once again, certain airlines will easily accommodate this in the overhead bins, but there's a very real chance you'll end up checking this bag if you choose to fly with it.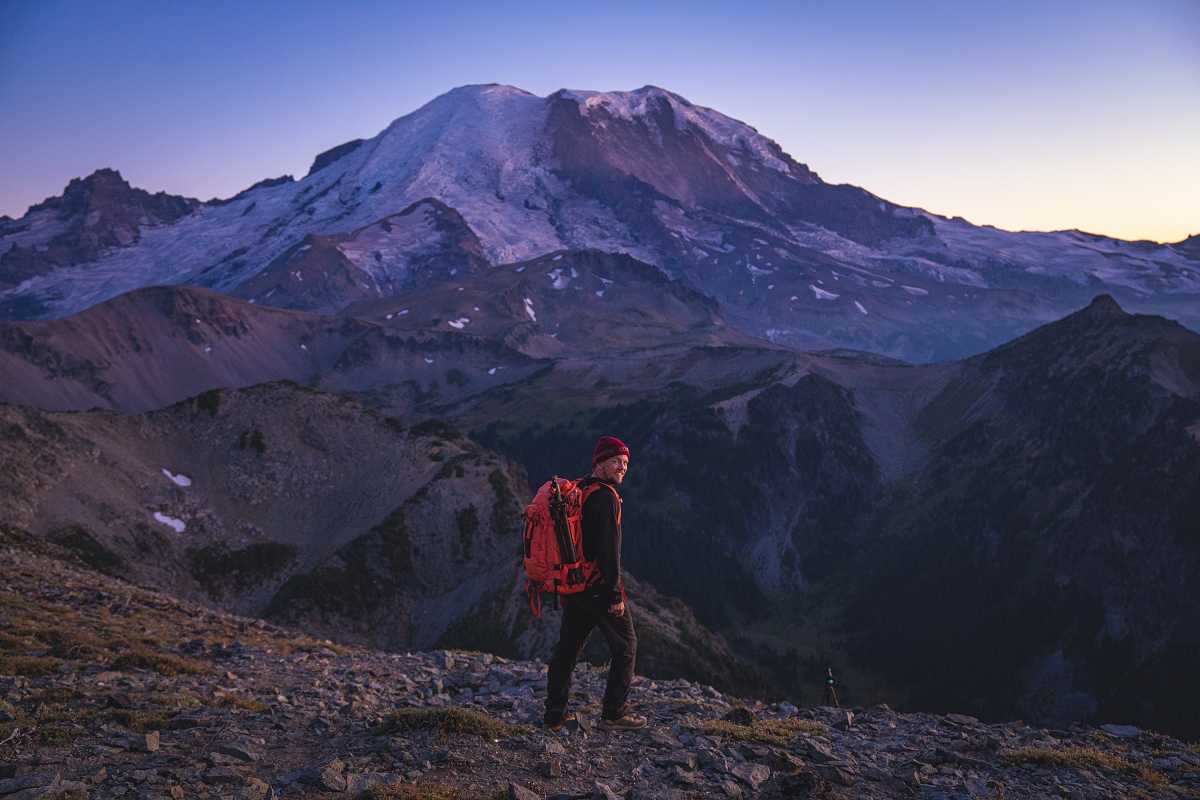 Miscellaneous
Breakthrough Photography Filters: By far and away the best filters I've ever used in my life. Breakthrough Photography offers a wide array of filter options including circular polarizers, UV filters, neutral density filters, and even a specialized night sky filter to remove light pollution for astrophotography. These filters come in several "grades" from X1 (basic) to X4 (professional), so you can tailor a kit to fit your specific needs and budget. My personal arsenal includes;
X4 CPL

X4 6-Stop ND Filter

X4 10-Stop ND Filter

X4 Night Sky Filter

X2 UV filters 

It's a good idea to put a UV filter on the front of all your lenses. It's not an inexpensive investment, but I have broken several UV filters, but have never had to replace the front element of a lens. A $30 investment could save you a $700 repair. 

Sony TOUGH Series UHS-II SD Cards: I promise I'm not suggesting all the most expensive options just to break your bank, but rather because I genuinely trust these products with my career. I've seen memory cards fail in the field, and photographers lose an entire week of content captured while on assignment. It's devastating, and not a gamble I'm willing to take. The Sony TOUGH cards are built to withstand the worst conditions on earth and keep your photos safe, no matter what. Plus the UHS-II 300MB/S write speeds mean less lost time waiting for the buffer to clear. If want FAST cards but don't frequently find yourself in adverse conditions (i.e., studio portrait photographers), then the Sony SF-G Series cards are just the ticket. 
Note: Sony memory cards work in all cameras. You don't need to use a Sony camera to benefit from the incredible speed and durability of the Sony TOUGH memory cards. 

Peak Designs Capture Clip: I am in no way sponsored by Peak Designs (trust me, I've asked them), but I still can't stop waxing poetic about this fantastic invention and literally own FOUR of them (one for each backpack...duh). The baseplate attaches to your camera, and the receiver goes on the shoulder strap of your backpack allowing you to easily access your camera on the fly. Gone are the days of asking your friends to wait while you dig your camera out of the bag for a photo - with this capture clip I find myself snapping and walking without a second thought, greatly increasing my productivity. As a bonus; the baseplate is ARCA-Swiss compatible, so your camera will easily mount on most tripods without needing to change the plate.