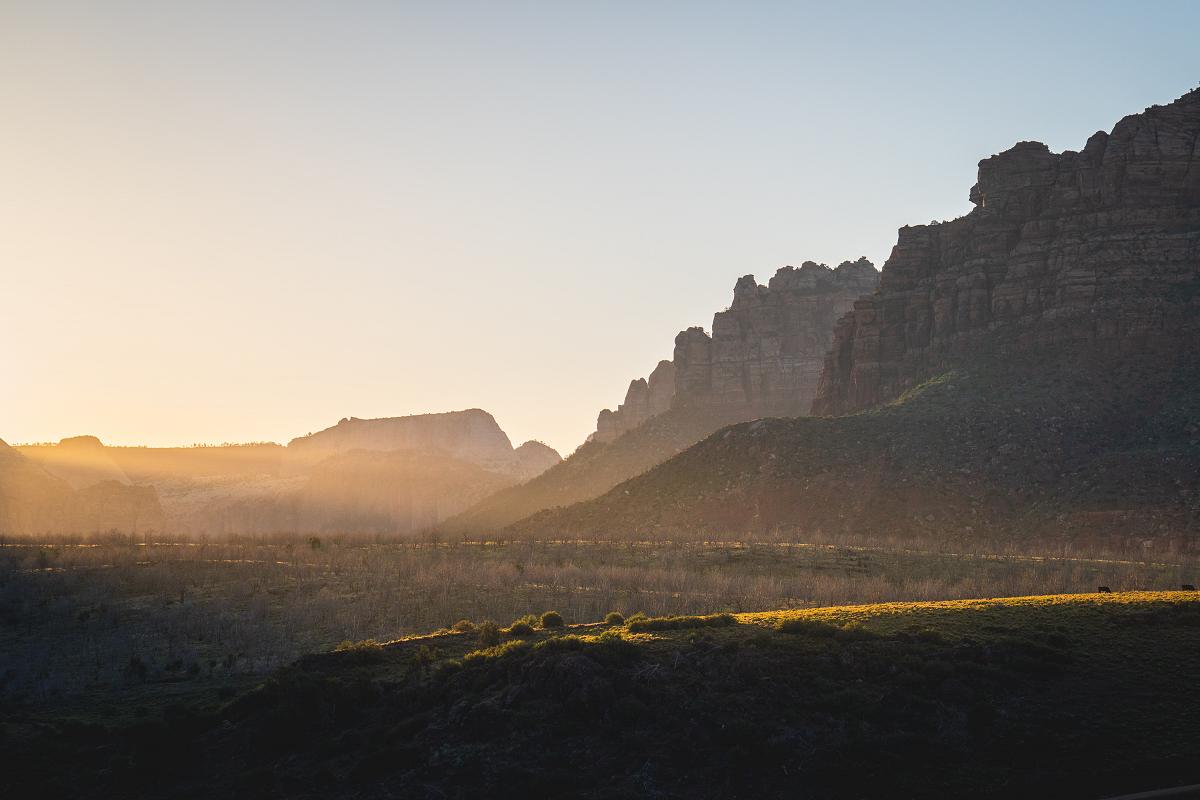 Ok, I'll admit it - just a few weeks ago if you had asked me for recommendations for a killer hike in southwestern Utah my list would have been short and simple: Zion. Go to the National Park and you're sure to find an amazing hike. Boom, done. I knew that was simplistic, but Zion National Park is absolutely stunning, and the vast majority of travelers to Greater Zion, Utah are there to tick another National Park box on their travel bucket list. 
However, despite their mystical allure, sometimes national parks are more of a headache than a blessing. They're crowded, expensive, and extremely restrictive - several of the best spots in Zion don't allow car access, forcing travelers to ride a shuttle, and many of the best hikes are closed for half the year due to weather. I've found more often than not that the areas surrounding national parks are filled with stunning landscapes that easily rival their more-famous counterparts, but without any of the crowds and hubub.
Greater Zion, Utah is filled with stunning scenery, breathtaking hikes, and unrivaled beauty. Without further ado, allow me to introduce you to my favorite spots outside of Zion. 
Gunlock State Park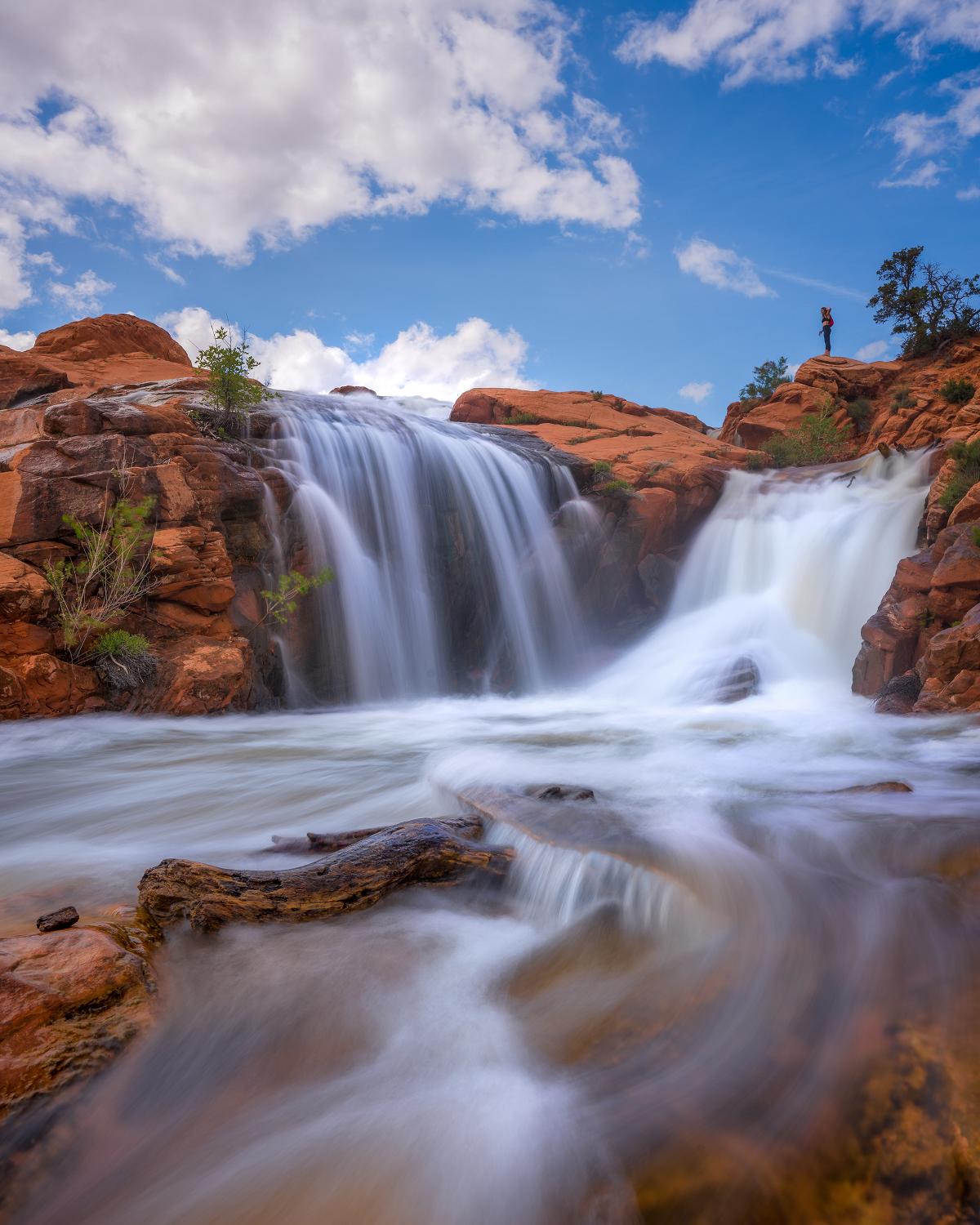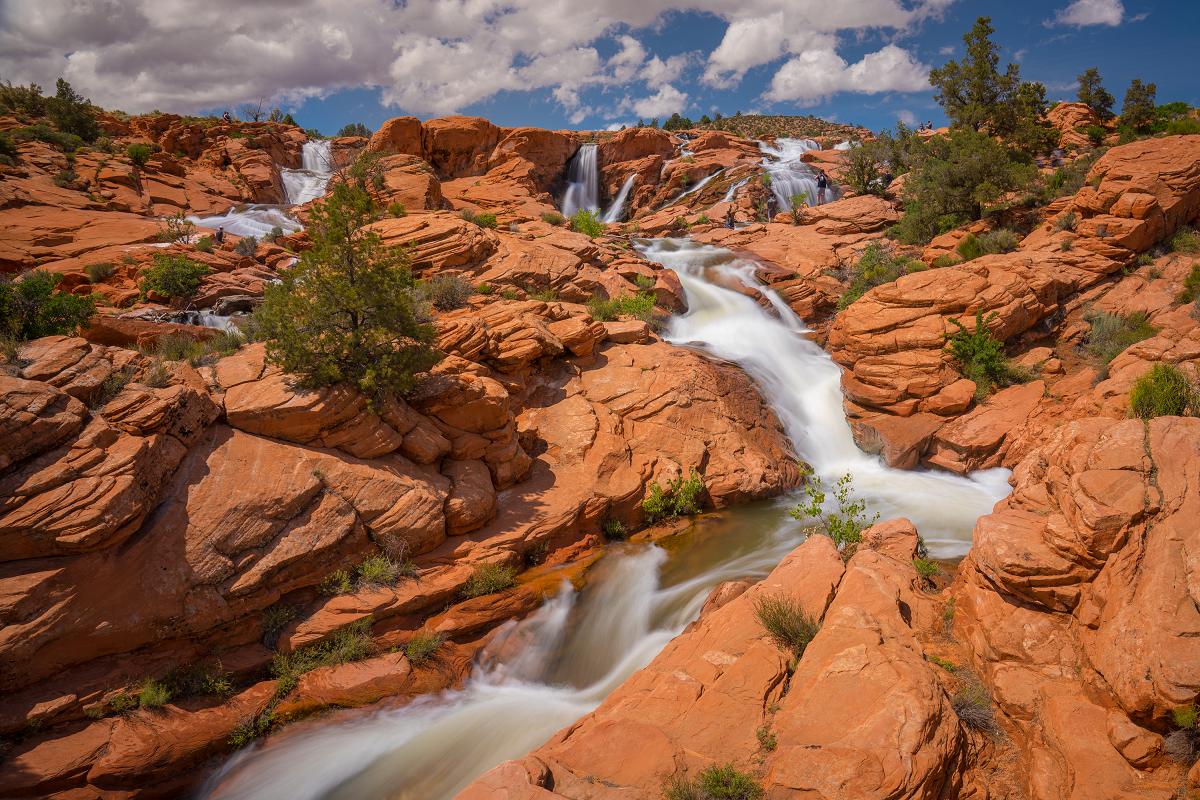 A stunning oasis of crystal clear water amidst beautiful orange rocks, Gunlock State Park is an absolute must-see for any visit to the area. Although it's somewhat rare for water levels to be high enough for the Eden-esque cascade of waterfalls pictured here, this park offers year-round access to fishing, swimming or boating activities. Grab some friends, a canoe, and head out for a beautiful sunset paddle surrounded by stunning rock formations. 
Snow Canyon State Park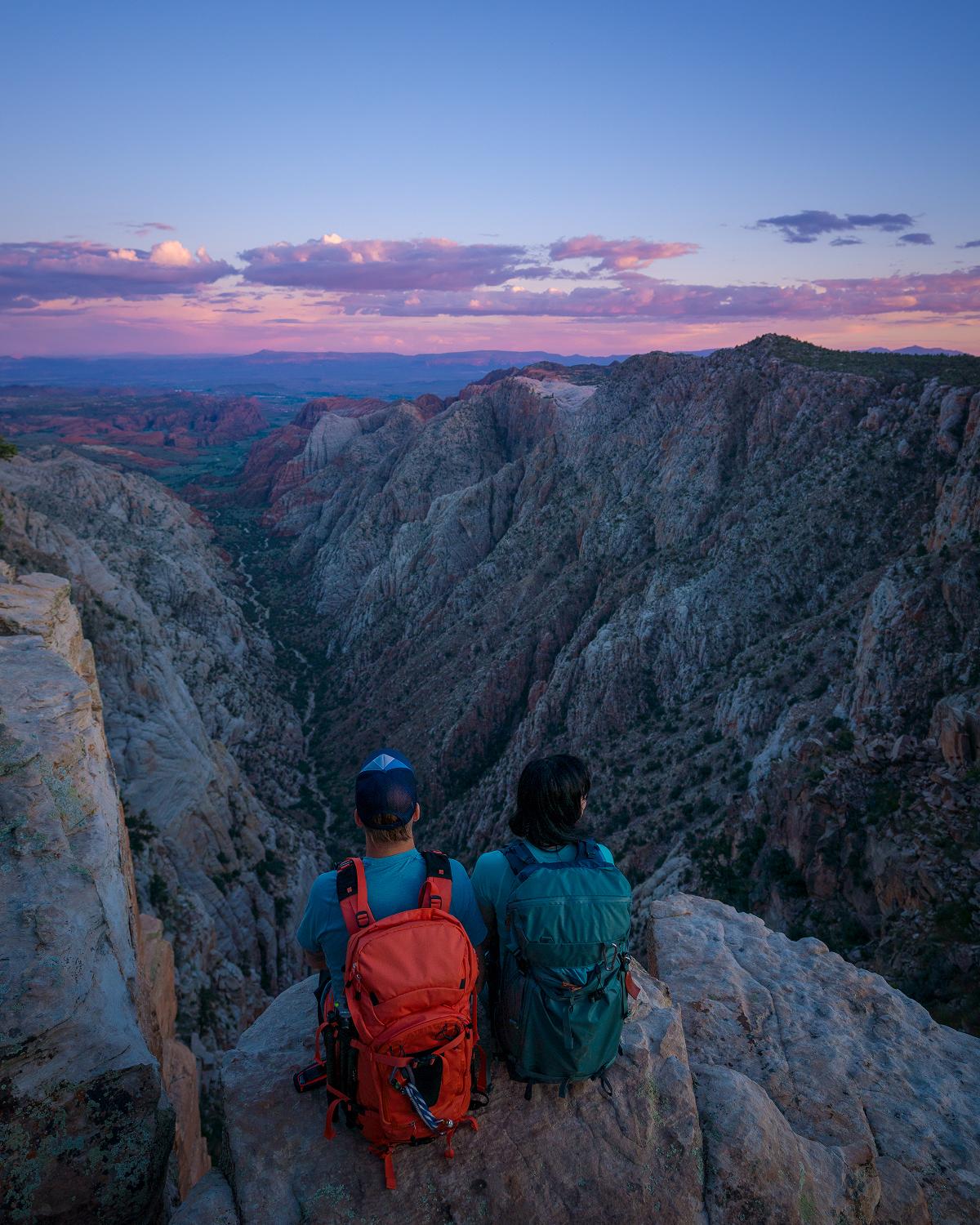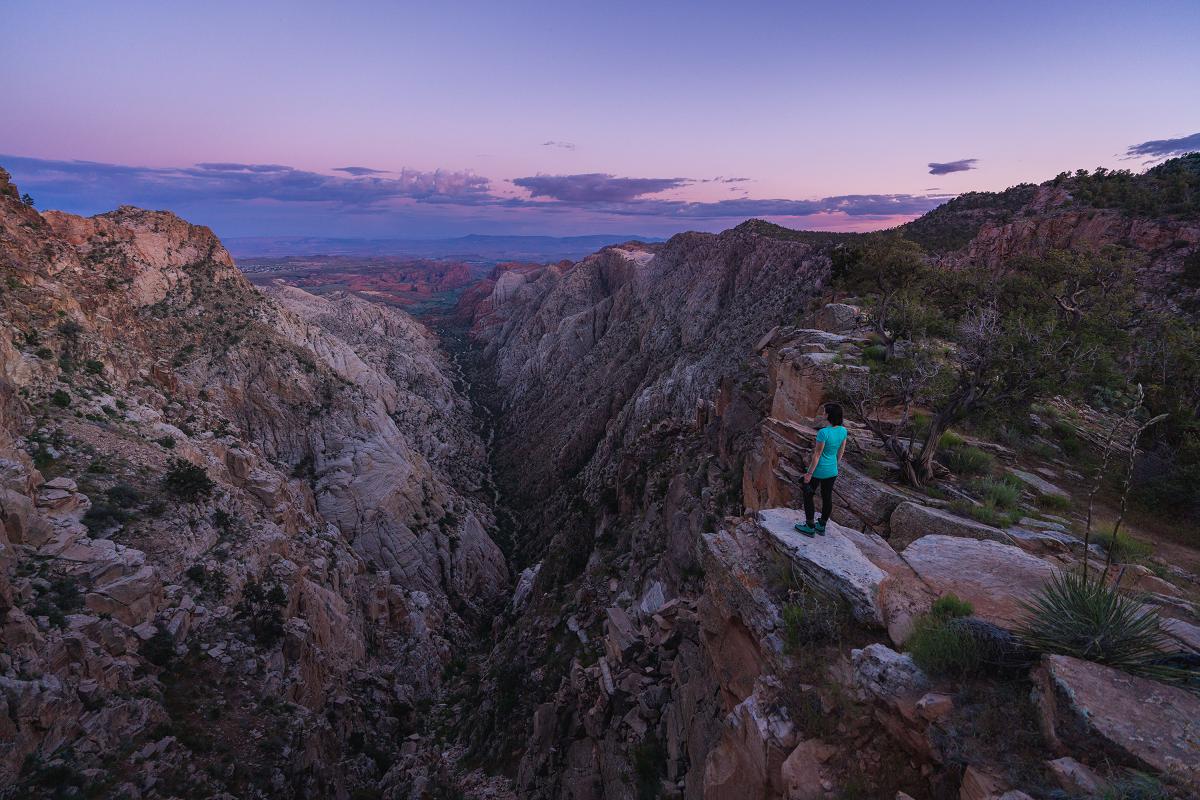 Despite the name, Snow Canyon is actually known for pleasantly mild weather year-round, and rarely receives any snow. However, what Snow Canyon lacks in snow it more than makes up for with beautiful views. The lower section of the park is decorated with rolling knolls of deep red sandstone jutting up from a lush green valley, outlined by hexagonal columns of igneous basalt (for those of you who aren't massive geology nerds like me, that means "super neat volcano rocks"). 
Further up the canyon you'll find towering cliffs made of brilliant white sandstone with a perfectly carved valley and idyllic river flowing below.  One of my friends told me that if Zion wasn't so close by that Snow Canyon would very likely be it's own national park, and I have to absolutely agree. All the splendor and magnificence of a national park, but with the incredible solitude of a hidden gem. We didn't see a single person on our 4 hour hike, such a rare occurrence that I genuinely wondered if we were lost. I hesitate to write about this park because I sort of want to keep it all to myself, but public lands, by definition, belong to all of us. You're welcome for the tip, please mail me thank-you notes with candy inside. 
Yant Flat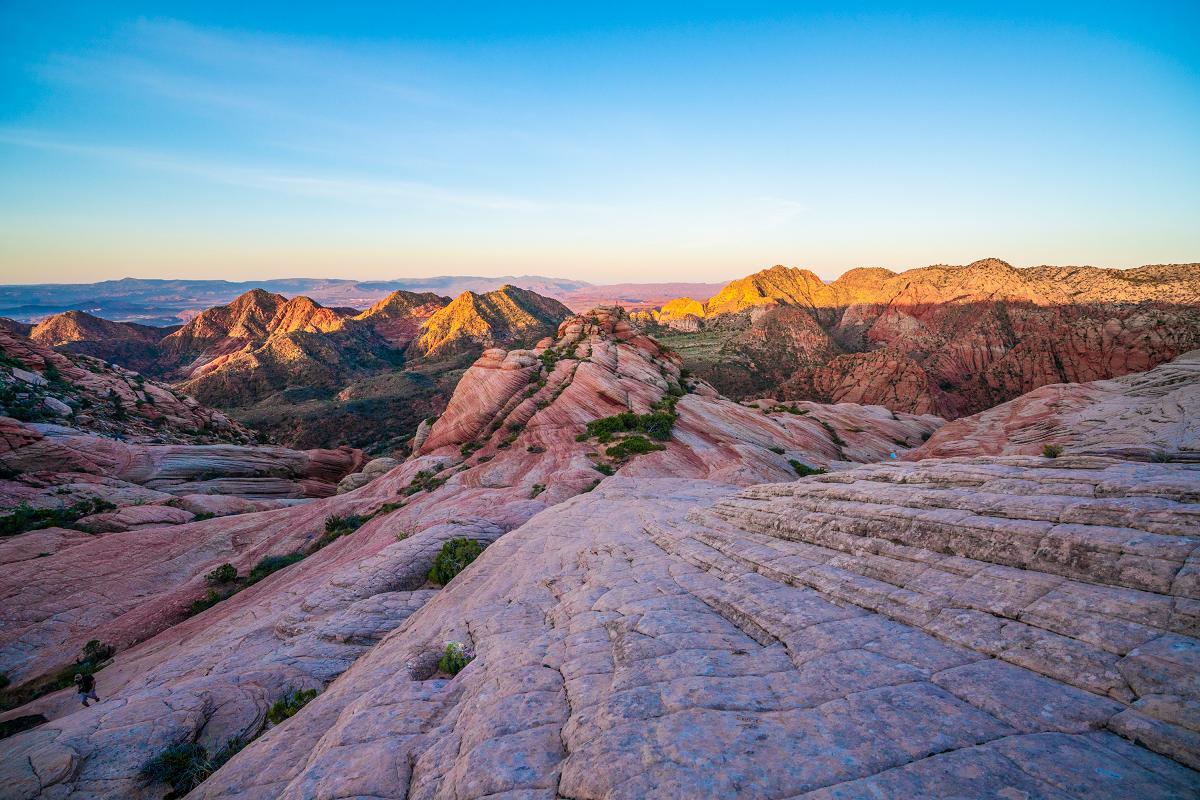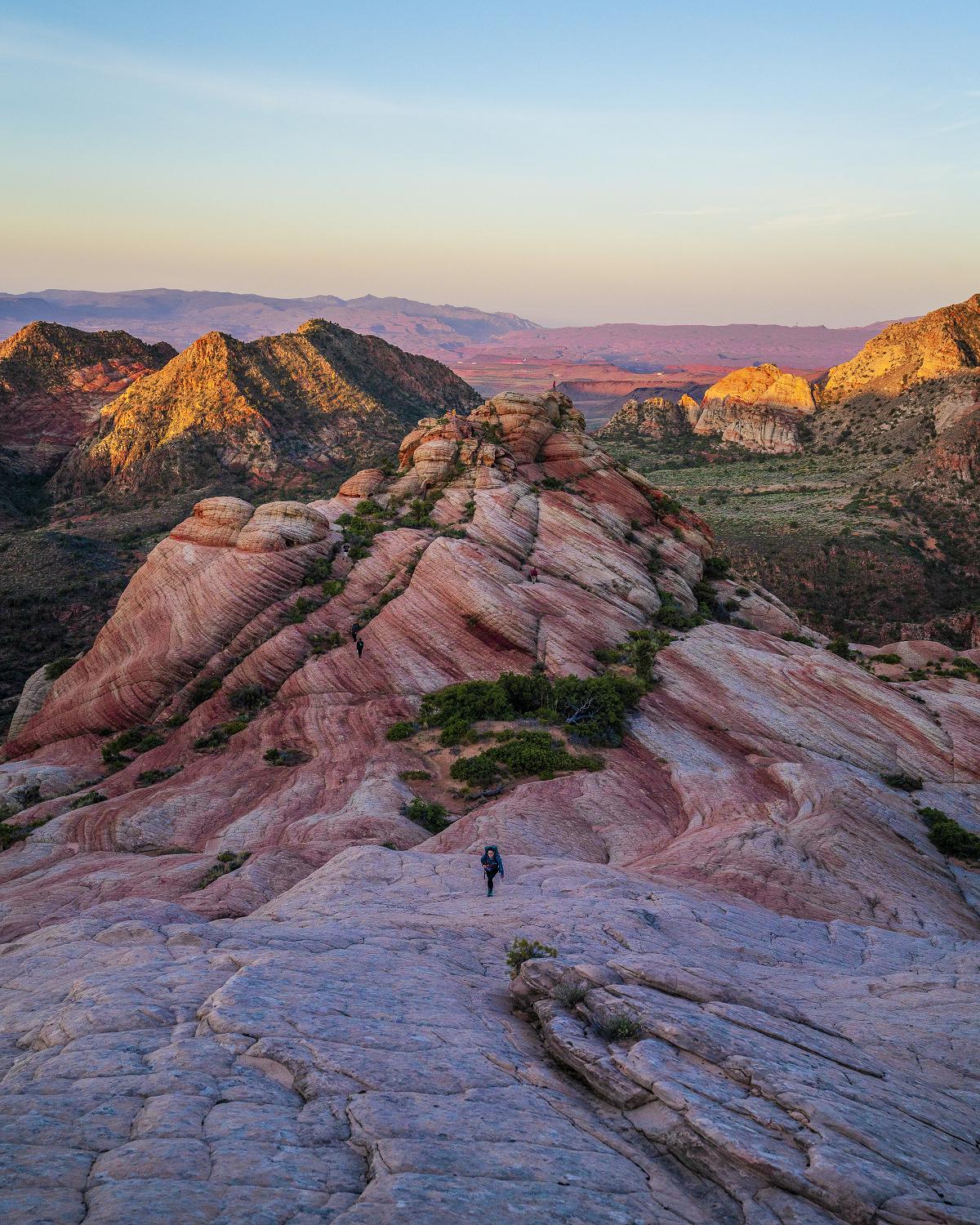 Yant Flat looks like Mars if Mars was designed by Picasso and directed by JJ Abrams. Swirling layers of red and white sandstone stacked up like soft-serve ice cream stretch as far as the eye can see, but travel too close to the edge and you'll realize you're perched several hundred feet up on a cliff. I've visited several landscapes that I would describe as "vast" and Yant Flat most certainly fits that list, but I've never before been somewhere so purely alien feeling. It's a holistic experience - challenging the body, but invigorating the mind and soul. You'll feel as if you're somewhere that humans weren't meant to discover, almost as though this was a special meditation retreat for a higher being, that you happened to stumble upon. Sculpted by the hands of an idle celestial being, and then left behind for us to explore. 
The hike out was mild and level, but powder-soft sand in the trail made for a more exhausting trek than I was expecting. Once you get to the flats, moving around is quite easy since solid rock offers exceptional traction. Take a bit of care with route choice, as some sections can get quite steep and difficult to navigate, but we spent several hours exploring and I still feel as though I barely scratched the surface. 
Lambs Knoll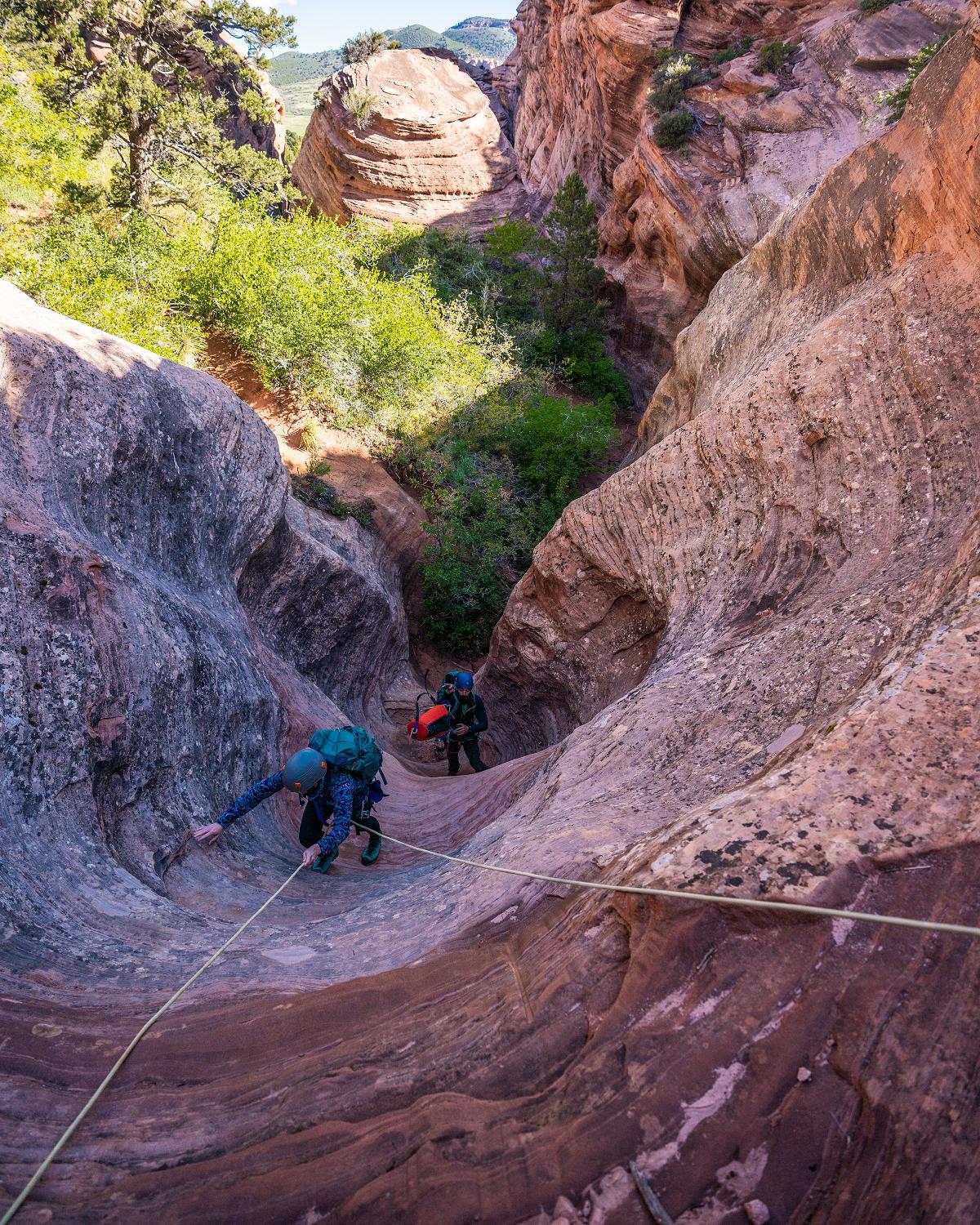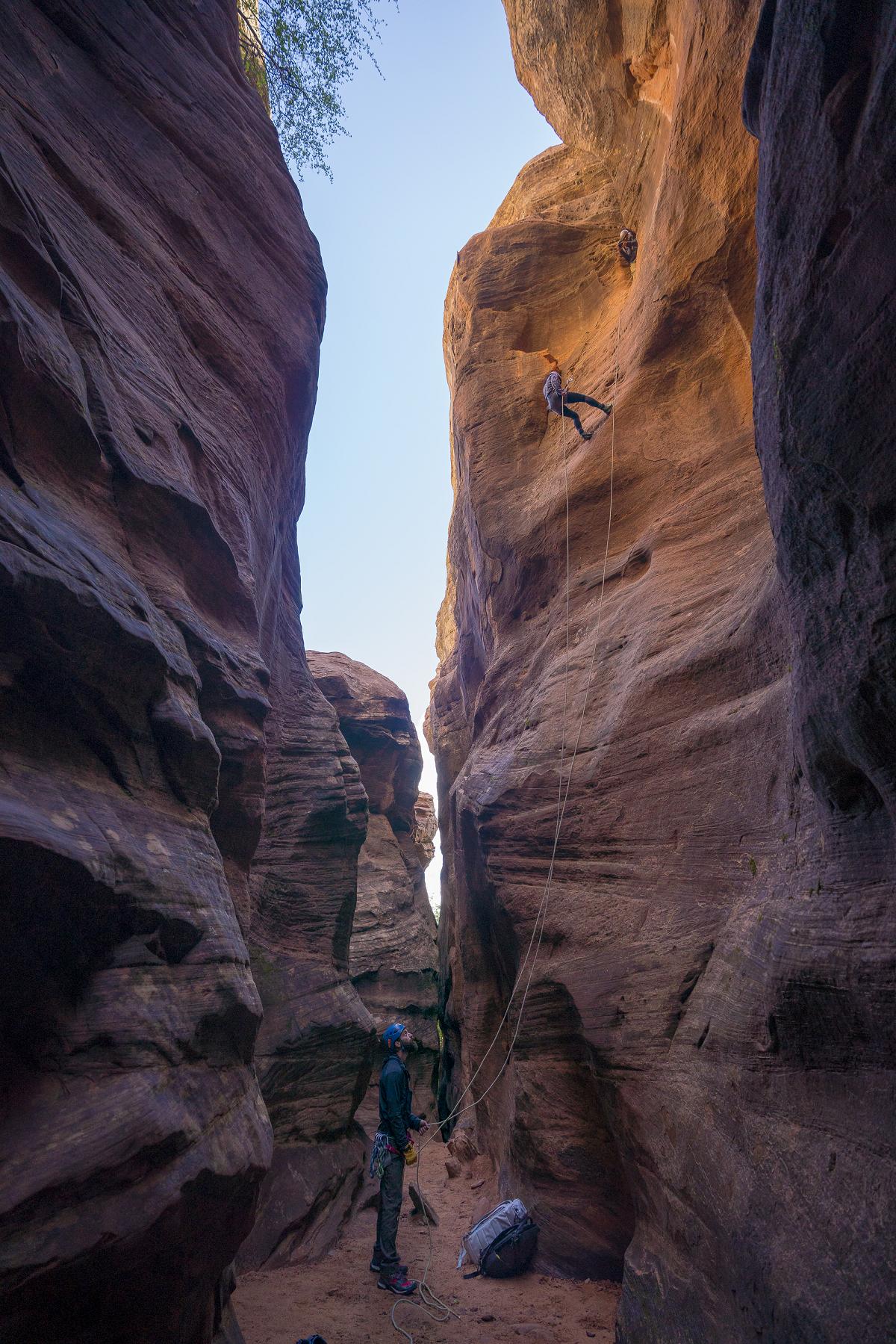 Ok ok, fine, so this is only outside Zion National Park by like 17 feet. But a wise man once said that being technically correct is the best kind of correct, and this is technically not in the national park so it's on this list. 

Lambs Knoll is a beautiful lump of red and white sandstone that offers hours of fun for anyone from the casual explorer to the serious rock-climber. After a short hike from the parking lot we found ourselves enveloped in narrow slot canyons with an impressive array of fixed anchors for rappelling. Although if you're comfortable canyoneering and experienced using ropes and anchor systems I think you could comfortably explore with just a friend or two, I would highly recommend a guide as the narrow rock canyons blocked my GPS signal and made navigation quite difficult. 
Lambs Knoll isn't a large area on the map, but the winding labyrinth of canyons and gullies could easily keep you busy for several days if you're ambitious.